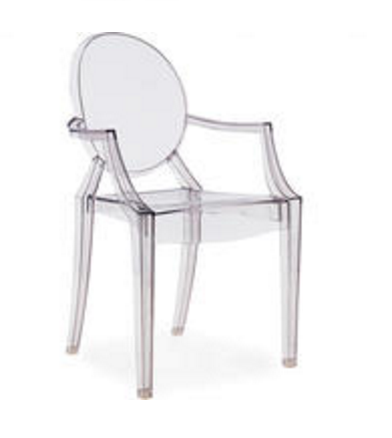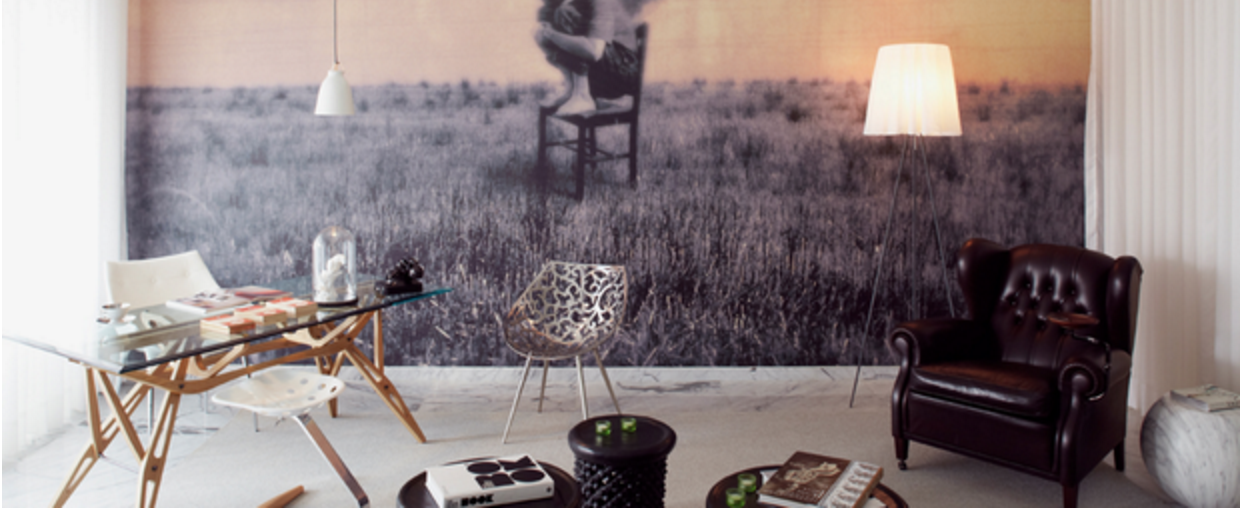 Sometimes being in the design world can become overwhelming, simply because everything is always changing. New ideas are constantly evolving into new furniture pieces, and trends come and go quicker than you can say "design!". So, it is easy to get in a rut when it comes to aesthetics and interior design, and getting out of that rut can be hard. It is easy to continue making designs that are like those that have been done before, reproductions if you will, because they exist, and are easy to redo. But, that is not the goal of any designer. The goal of a designer is to create new and useful designs that make sense for the client, and that enhance how people live; to create something that has never been done before.
So, with that said, even the best designers need to look to others to see what they have done and how they came up with their ideas, and find inspiration, and then make it their own. Today, I'm going to share with you one of my all time favorite designers. Philippe Starck is a design icon. I'm sure you've heard of the ever so popular ghost chair? Well ladies and gents.. that was him. Talk about taking something and making it your own. His styles are simple, yet vastly innovative. And that right there folks is what makes him amazing.
This what I mean, here we have a classic Baroque Louis XVI Chair, a historical masterpiece if you ask me. But, what Philippe does with the ghost chair is amazing. He takes this timeless classic and turns it into something simple, new and innovate.
A little background about Philippe; He is a French designer that began his career in the 80's and has only grown since. He's most widely known for his furniture design, product design, and architecture. He is praised for his democratic design concept, where he believes that well-designed, quality objects should be available to more than just the elite. He does this in various ways; for example, using plastic for the ghost chair helps to cut down on costs. He is the master of taking things that have been done before and amping them up to a whole new level. Here are some of my very favorite works by Starck.